What was it The Buggles said? Video killed the radio star.
While that 1980 'pop fact' wasn't necessarily true (if anything, radio was forced to evolve to a digital platform to meet the challenge of another audio rival: podcasts), one thing that can't be disputed is the popularity and success of videos in the SEO world.
Last month we looked at how images could help boost your web page rankings on SERPs.
But want about 'moving images'? How much of an impact can video have on your SEO efforts?
The Benefits Of Video Content
Well, it turns out videos can have quite a BIG impact on your web page's performance.
As with most ranking factors, videos appeal to both search bots and human site visitors.
And this potent combination can not only improve your web traffic (while reducing bounce rates) but also your search engine rankings.
Let's take a look at how.
Google Loves Varied Content
When it comes to ranking web content, we know that there are two things that Google loves:
Content Quality
Content's relevance to search terms
When those Google spiders scan your website, they're not just looking at your text on any particular page.
They're analysing all the other types of media you have on there too.
They conclude that if there is a variety of quality content types, that page must be engaging and informative.
And therefore, they'll give your SEO efforts a boost.
Humans Love Watching Videos
You only have to look at some of the most recent YouTube stats to know that video, as a form of media content, is huge.
People can't get enough.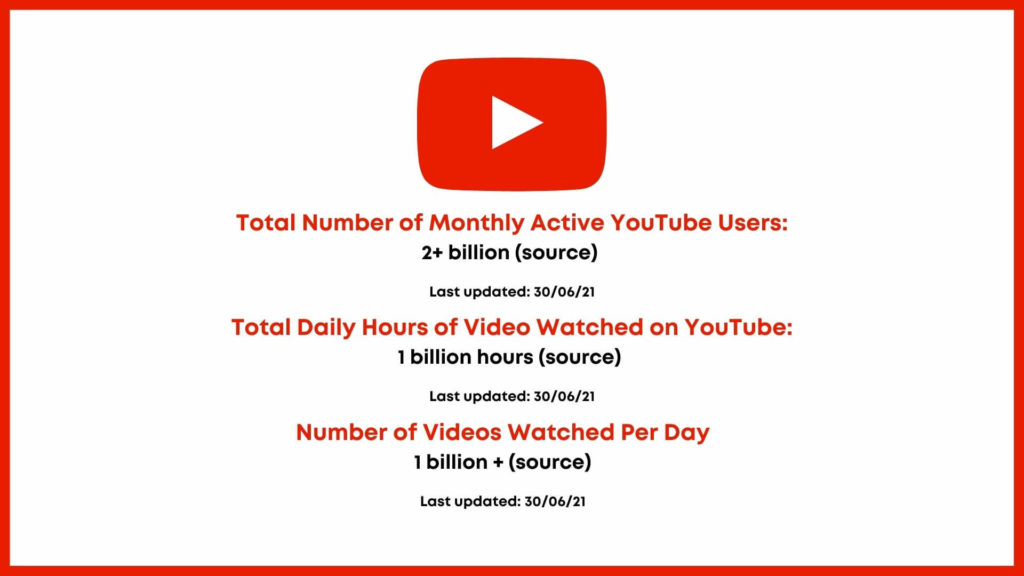 Site visitors are more likely to engage with video than they are text, so the use of interactive visual content is a great idea to keep people on your webpage.
Video Helps Improve the Value of Your SEO
If you didn't know already, YouTube is the world's second-largest search engine (right behind its owners, Google).
Videos are another great way to optimise your site content with relevant keywords, descriptions and alt text.
So, the benefits to your SEO work include:
- Videos can (and do) appear in Google SERPs
- Site visitors are more likely to stay longer on your page, reducing bounce rates
- Videos can help with off-page SEO tactics, like social media marketing
In Summary
Websites have evolved so much over the years.
Their fundamental aim is to drive traffic and help you sell both your brand and products/services.
To do this, you need to let both search engines and site visitors know how relevant, informative and entertaining your content is.
A mixture of content types (text, pictures and video) is a great way to do this.
Contact Orca Online today if you need help with your website's SEO content.