They say that a picture paints a thousand words.
And in the world of web content and Search Engine Optimisation (SEO), that statement - now more than ever – could not be truer.
We talked briefly about the power of pictures in our previous blog post (A few things to consider for your website in 2022).
But let's take a more detailed look at how and why images could really help boost your web traffic and Search Engine Result Page (SERP) rankings.
User Experience
OK, first things first: when it comes to SEO content, it's vital to think about your users' experience (UX).
When someone lands on your page, you want them to like what they see.
Your webpage might be full of well-written, informative content, bursting with keywords and accurate heading hierarchies (all useful SEO strategies). But if a site visitor just sees a wall of text on the page, they're going to feel a little… overwhelmed.
And humans do tend to process information better when it's presented visually.
People far brainier than us here at Orca have been conducting research into text v images for years.
So, in short, when your content is visually appealing, site visitors will hang around for longer.
Off-Page SEO (Social Media)
If people respond better to seeing images on your website, it stands to reason that they'll feel the same about your social media posts.
If you've chosen your images wisely, you can tell social sites to use one of them when you publish a post.
They can then help create an emotional trigger which will make people more likely to engage with your account.
And when they do that, your post could get shared with new audiences which should hopefully drive more traffic.
Size Matters (When It Comes To SEO Images)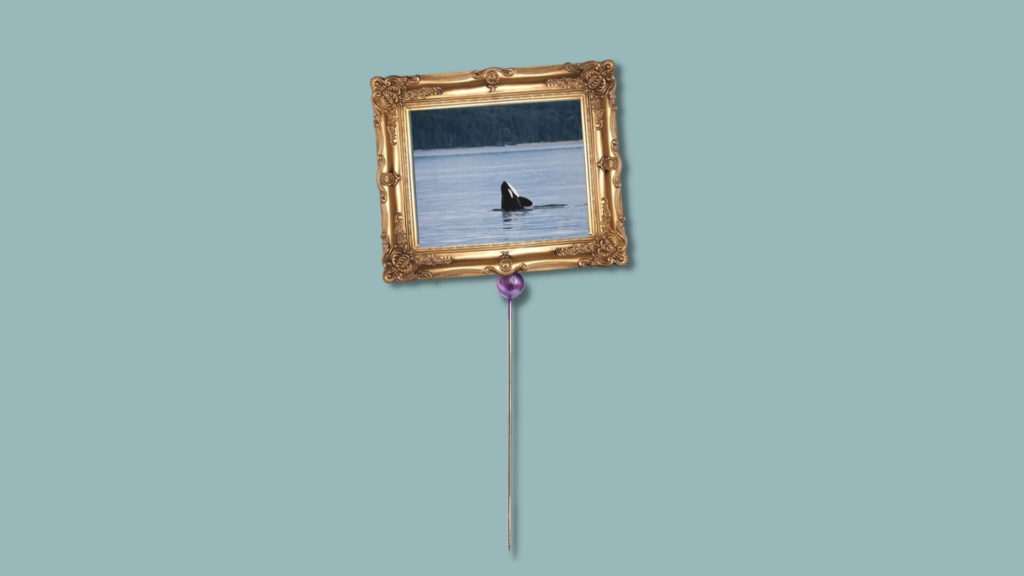 So far we've talked about some of the benefits that images have for your human site visitors.
But it's important to remember that search engines like to 'see' images in your content too.
They just need to be optimised, much like your text.
One of the first things to check is the size of the image that you're uploading to your site. If it's too big, it could affect the loading time of your webpage. And that's bad.
Just ask the guys over at Moz:
"Pages with a longer load time tend to have higher bounce rates and lower average time on page. Longer load times have also been shown to negatively affect conversions."
There are lots of free image size-reducing services out there like TinyPNG and ReduceImages which help make the process really simple.
Alt Text For Web Images
Another area which is often overlooked when it comes to images is the use of 'Alt Text'.
Alt text is short, descriptive copy that tells search engines what the picture is and how relevant it is to your webpage content.
It also provides another opportunity to include more keywords to help with your ranking on SERPs.
Site visitors won't be able to see the alt text, but it is something that those with sight impairment can benefit from.
So, there are two specific audiences who can really benefit from its inclusion.
In short, when you're creating SEO content for your site don' forget about images.
They're powerful tools to help with both UX and – ultimately – SERP rankings.
And most of us have really quality cameras in our pockets: smart phones are so sophisticated these days that we're only a swipe away from a potential Pulitzer prize-winning photo.
Next time we'll take a look at the power of video and why more and more websites are making use of it.
Need help with your web content?
Contact Orca Online today and see how the pod could work wonders for your site.